Simply send flowers from a local florist
Many local florists have created a page on Lokaler Florist so that you can order a beautiful bouquet online too. It works almost the same as it does in the store. Home delivery in just 3 steps!
1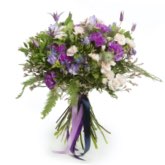 Order your unique bouquet online.
Choose bouquet
2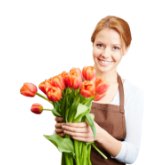 The specialists at your florist will get to work with your wishes.
Your florist will start creating for you.
3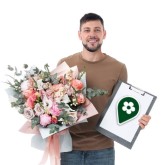 Delivery or collection in the shop, your florist will take care of it personally.
Ready for delivery of pickup.
Über Connys Blumen Atelier
Unser Blumenfachgeschäft ist seit 1993 Ihr Ansprechpartner für Blumen aller Art. Mehrjährige Erfahrung und die Freude an unserem Beruf zeichnen uns ebenso aus wie die Genauigkeit und Achtsamkeit bei der Arbeit. Aus diesem Grund finden Sie bei uns nur frischeste und schönste Produkte und Materialien. Wir beraten Sie gerne in der Zusammenstellung Ihrer Blumen, geben Ihnen wertvolle Tipps zur Haltbarkeit und Pflege und richten uns dabei stets nach Ihren Wünschen. Kommen Sie vorbei und überzeugen Sie sich. Wir freuen uns auf Sie!
Blumen sprechen lassen
Festliche Gestecke
Romantische Überraschung
Offizielle Anlässe
Looking for flowers for an occasion?
We have a unique bouquet for every occasion. View our recommendations here!
Können Sie sich nicht entscheiden? Schauen Sie sich unten die Mustersträuße an, um sich inspirieren zu lassen, oder lassen Sie mich einen Vorschlag machen, der auf einigen Fragen basiert.
Looking for a kind of bouquet?
Below you will find a number of frequently selected products. We adapt every flower arrangement. All creations are unique and contain quality products that match the season.
So viele Menschen, so viele Wünsche. Gerne helfe ich Ihnen bei der Auswahl. Soll ich einen Vorschlag machen, der Ihren Vorlieben entspricht?